I know some of you ladies wouldn't mind an eruption from Mount Levine….
Horse is turning the tables on us!!!
Just be prepared to look like a raccoon as you head to your next class :)
New Poll Reveals Many Americans Express Doubt Over Global Warming, Evolution, Big Bang
You just HAVE to read this. Notable quote by a religious person in his questioning of the Big Bang, "I wasn't there".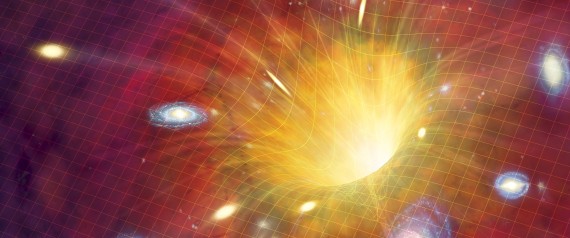 WASHINGTON (AP) — While scientists believe the universe began with a Big Bang, most Americans put a big question mark on the concept, an Associated Press-GfK poll found.
Yet when it comes to smoking causing cancer or that a genetic code determines who we are, the doubts disappear.
When considering concepts scientists consider truths, Americans have more skepticism than confidence in those that are farther away from our bodies in scope and time: global warming, the age of the Earth and evolution and especially the Big Bang from 13.8 billion years ago.
Rather than quizzing scientific knowledge, the survey asked people to rate their confidence in several statements about science and medicine.
On some, there's broad acceptance. Just 4 percent doubt that smoking causes cancer, 6 percent question whether mental illness is a medical condition that affects the brain and 8 percent are skeptical there's a genetic code inside our cells. More — 15 percent — have doubts about the safety and efficacy of childhood vaccines.
About 4 in 10 say they are not too confident or outright disbelieve that the earth is warming, mostly a result of man-made heat-trapping gases, that the Earth is 4.5 billion years old or that life on Earth evolved through a process of natural selection, though most were at least somewhat confident in each of those concepts. But a narrow majority — 51 percent — questions the Big Bang theory.
Those results depress and upset some of America's top scientists, including several Nobel Prize winners, who vouched for the science in the statements tested, calling them settled scientific facts.
"Science ignorance is pervasive in our society, and these attitudes are reinforced when some of our leaders are openly antagonistic to established facts," said 2013 Nobel Prize in medicine winner Randy Schekman of the University of California, Berkeley.
The poll highlights "the iron triangle of science, religion and politics," said Anthony Leiserowitz, director of the Yale Project on Climate Change Communication.
And scientists know they've got the shakiest leg in the triangle.
To the public "most often values and beliefs trump science" when they conflict, said Alan Leshner, chief executive of the world's largest scientific society, the American Association for the Advancement of Science.
Political and religious values were closely tied to views on science in the poll, with Democrats more apt than Republicans to express confidence in evolution, the Big Bang, the age of the Earth and climate change.
Confidence in evolution, the Big Bang, the age of the Earth and climate change decline sharply as faith in a supreme being rises, according to the poll. Likewise, those who regularly attend religious services or are evangelical Christians express much greater doubts about scientific concepts they may see as contradictory to their faith.
"When you are putting up facts against faith, facts can't argue against faith," said 2012 Nobel Prize winning biochemistry professor Robert Lefkowitz of Duke University. "It makes sense now that science would have made no headway because faith is untestable."
But evolution, the age of the Earth and the Big Bang are all compatible with God, except to Bible literalists, said Francisco Ayala, a former priest and professor of biology, philosophy and logic at the University of California, Irvine.
Beyond religious belief, views on science may be tied to what we see with our own eyes. The closer an issue is to ourselves and the less complicated, the easier it is for people to believe, said John Staudenmaier, a Jesuit priest and historian of technology at the University of Detroit Mercy.
Marsha Brooks, a 59-year-old nanny who lives in Washington, D.C., said she's certain smoking causes cancer because she saw her mother, aunts and uncles, all smokers, die of cancer. But when it comes to the universe beginning with a Big Bang or the Earth being about 4.5 billion years old, she has doubts. She explained: "It could be a lack of knowledge. It seems so far" away.
Jorge Delarosa, a 39-year-old architect from Bridgewater, N.J., pointed to a warm 2012 without a winter and said, "I feel the change. There must be a reason." But when it came to Earth's beginnings 4.5 billion years ago, he has doubts simply because "I wasn't there."
Experience and faith aren't the only things affecting people's views on science. Duke University's Lefkowitz sees "the force of concerted campaigns to discredit scientific fact" as a more striking factor, citing significant interest groups — political, business and religious — campaigning against scientific truths on vaccines, climate change and evolution.
The AP-GfK Poll was conducted March 20-24, 2014, using KnowledgePanel, GfK's probability-based online panel designed to be representative of the U.S. population. It involved online interviews with 1,012 adults and has a margin of sampling error of plus or minus 3.4 percentage points for all respondents.
Respondents were first selected randomly using phone or mail survey methods and were later interviewed online. People selected for KnowledgePanel who didn't otherwise have access to the Internet were provided with the ability to access the Internet at no cost to them.
http://www.huffingtonpost.com/2014/04/21/big-bang-poll-american-doubt_n_5184931.html?ncid=fcbklnkushpmg00000042&ir=Technology
Alice eventually finds the rabbit hole…
wtf kind of turtle is that

science of tumblr can you please explain this

mitochondria
Holy shit, it is!!
(Source: i-justreally-like-cats-okay)
South Korea ferry: Transcript reveals evacuation panic
The last communications between the South Korean ferry that sank on Wednesday and traffic services reveal panic and indecision by the crew.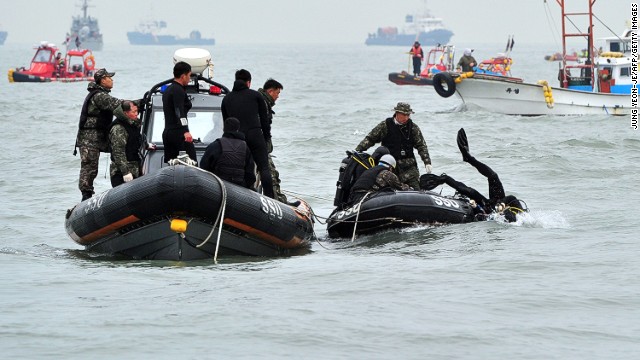 In the newly released transcript, a crew member repeatedly asks if there were vessels on hand to rescue passengers if evacuation was ordered.
The captain has said he delayed the move for fear people would drift away.
After three days, divers have now entered the ferry and retrieved 32 bodies, bringing the death toll to 64.
However, another 238 people are still missing. Some 174 passengers were rescued.
The Sewol capsized during a journey from Incheon in the north-west to the southern island of Jeju. There were 476 people on board - including 339 children and teachers on a school trip,
Investigations are focusing on whether the vessel took too sharp a turn before it started listing and whether an earlier evacuation order could have saved lives.
Some experts believe the turn could have dislodged heavy cargo and destabilised the vessel.
Messages and phone calls from those inside paint a picture of people trapped in crowded corridors, unable to escape the sharply-listing ferry.
Details of the panic on the bridge emerged on Sunday, when the coastguard released a transcript of the last communications between the crew and controllers.
Sewol communications excerpt
Controller: "Please go out and let the passengers wear life jackets and put on more clothing."
Crew member: "If this ferry evacuates passengers, will you be able to rescue them?"
Controller: "At least make them wear life rings and make them escape."
Crew member: "If this ferry evacuates passengers, will they be rescued right away?"
Controller: "Don't let them go bare. At least make them wear life rings and make them escape… We don't know the situation very well. The captain should make the final decision and decide whether you're going to evacuate passengers or not."
Crew member: "I'm not talking about that. I asked, if they evacuate now, can they be rescued right away?"
At 09:24 - 29 minutes after the Sewol issued its first distress call - a controller says: "Please go out and let the passengers wear life jackets and put on more clothing."
The unidentified crew member says: "If this ferry evacuates passengers, will you be able to rescue them?"
"At least make them wear life rings and make them escape," the controller from the Jindo Vessel Traffic Services Centre replies.
As he continues to urge the crew to prepare for evacuation, the crew member twice asks if passengers would be "rescued straight away".
It was not until 09:37 - a few seconds before the last communication - that it became clear to controllers that evacuation had been ordered.
On Saturday the captain, Lee Joon-seok, appeared on TV saying: "I bow my head in apology to the families of the victims.
"The current was very strong, the temperature of the ocean water was cold, and I thought that if people left the ferry without proper judgement, if they were not wearing a life jacket, and even if they were, they would drift away and face many other difficulties."
Read more: